About us
Pizza at Christies is a nice pizzeria on Flaxmill Road in Christie Downs. You'll find a variety of pizza and Italian dishes, including Gluten Free foods. The menu features Traditional Pizza options including Margarita, Vegetarian, Hawaiin, Pepperoni, Americana, Italiano, Aussie Bacon Special, and Capricciosa. Gourmet Pizza include Yiros Special, Garlic King Prawn, and Gourmet Chicken. Check out the Vegetarian Calzone and Traditional Calzone. You can also choose from appetizers, desserts, meal deals and drinks. Pizza at Christies offers quick, efficient delivery and tasty takeaway of fresh, delicious meals. You can order online for your convenience.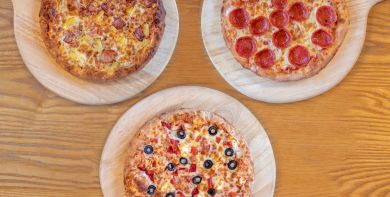 Reviews
Matt
"Great no complaints top quality ! ⭐️⭐️⭐️⭐️⭐️⭐️"
2/02/2020
Rebecca
"Always awesome pizza from these guys"
26/01/2020